Tom Cronin
Chief Executive Officer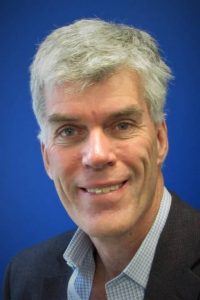 Tom has served as Livingston's chief executive officer since 2019, and has been an executive at the company since 2017. He has played an instrumental role in leading the company through a multi-year strategy of renewed focus on customer satisfaction via digital innovation. Tom's leadership and guidance has been critical to Livingston's introduction of enhanced solutions, such as e-commerce and expanded trade advisory services, as well as a customer-first culture.
Tom serves not only as a business leader but a visionary for the organization, setting the tone and culture that inspires the company's leadership team and its 3,000 associates to provide the industry-leading service its 30,000 customers around the world have come to expect. His north star remains the advancement of technological capabilities and solutions that position Livingston as the supplier of choice for our customers and the employer of choice for our associates.
Tom has more than 30 years of experience in Canada and abroad, including senior executive roles in well-established, global, business-solutions organizations. He holds a Chartered Professional Accountant (CPA) designation from EY and a Bachelor of Commerce (Honours) from Queen's University in Canada.